I've really slowed down on my reading in the last few months which is annoying because I am a few books behind target for the year (I'm aiming to read 60 books this year). But I'm hoping I'll be able to make that up when it gets a little colder. I've just got back from a working holiday in New York (during which I bought MANY books at the amazing Strand bookstore, but didn't read much). Anyway without further ado and all that.


Little Deaths, Emma Flint
Emma Flint's novel is very closely based on the true murders of two children and the trial of their mother in New York. Told from the mother's perspective, the novel focuses on the misogynistic views of the police, the press and the public during the investigation and trial. It starts really well and I was hooked, and then grew bored by the end of it. As much as I wanted to feel for the mother at first, I suddenly stopped caring. The ending didn't feel so satisfying.

Ruin and Rising, Leigh Bardugo
This is the third in Bardugo's Grisha trilogy and omg, it was insane and amazing. I love truly good young adult fantasy that has this way with worlds and characters, and that's exactly what Bardugo has created in her Grishaverse. It's the kind of novel that's inspired me to explore more fantasy and even write it. I want to create something half as good as the world she has created.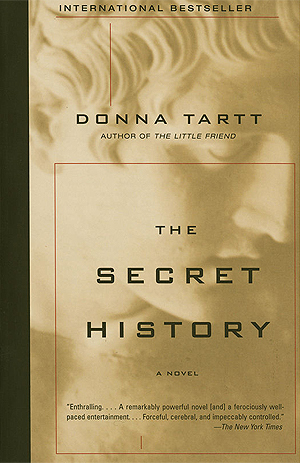 The Secret History, Donna Tartt
Firstly, Tartt's writing style is extraordinary. The prologue of this book was so sharp that I was hooked straight away. It follows Richard, a classics Greek student in a fictional college in Vermont, as he befriends the eccentric other Greek students, and then is involved in the murder of one of them. I have a thing for really well written friendship groups, and Tartt has provided exactly this. It was entirely suspenseful and well-paced throughout and the plot was super satisfying to finish. This is one of my new favourites.