Okay let's ignore how late this book wrap is, because it's… uh, midway through December already and I'm just getting around to writing this post about the books I've read last month, but whatever. November was chaotic. I completed NaNoWriMo, I read a bunch, and I powered through a lot of life admin so that now in December I can focus on my brand new job, and, of course, Christmas. But we're getting ahead of ourselves. Let's look back at the month that was, and the books that made it.


A Gathering of Shadows, V.E. Schwab
I loved the first book in this series. This book felt a lot like the middle book in a trilogy. Its main plot seemed to be a bunch of filler, revolving around an international tournament that didn't have much bearing on the big bad villain lurking in the shadows. But it was still fun and I absolutely love and adore the characters and wanted them to succeed. I can't wait to read the next one, and more by Schwab.

The Bad Beginning, Lemony Snicket
So I decided I wanted to reread A Series of Unfortunate Events, because I never actually finished it back in the day, so here I have finished the first one. I actually struggled to get through it, despite its short size, because I think I've reread it a few times, plus seen the film and the Netflix adaption, so I feel like I know this particular story so well, and I'm done. I want to move on to the rest of the series. Hopefully I'm more excited to read the rest.

Howl's Moving Castle, Dianna Wynne Jones
OMG DWJ. I first read this book when I was maybe eleven? And I REALLY didn't appreciate it back then. At the time I loved it and it stuck with me (although actually, the sequel really did it for me) but clearly I never appreciated it as much as I can now. Also as an eleven-year-old I had NO CLUE what "Wales" was (lol) and literally just missed that entire plot point, I think? I'm not sure, but this time rereading it I was like "WHAT? WAS THIS ALWAYS IN THE BOOK?" I guess also because the Wales plot point isn't in the Ghibli film either, so I'd forgotten it was a thing. This now makes me want to reread everything by my queen DWJ, and worship at her feet forever tbh.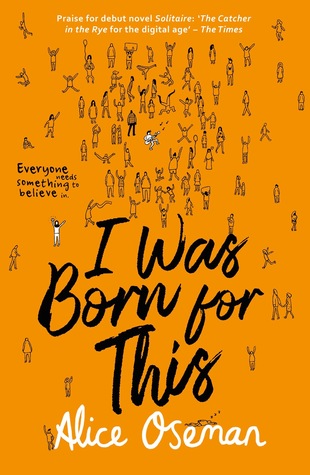 I Was Born For This, Alice Oseman
This book was SO GOOD. SO GOOD. I discovered Alice Oseman through her webcomic which she updates on Tumblr. Alice Oseman is not only a brilliant writer, but also an illustrator, and she's young and ridiculously talented and I'm just in awe. This book was sweet but also so realistic, with characters who felt so real and human, and who actually went through a lot of growth throughout the novel. If you read the blurb for this and think it's about a fangirl meeting a hot guy in a band (which is the plot of 90% of Wattpad novels) then you'd think it's some trashy story where a quirky-but-flawless girl falls for the hot-but-misunderstood band member and neither of them achieve any character growth but eventually they have a happily ever after. THIS BOOK IS NOT THAT AT ALL. And it's so so good, for exactly that.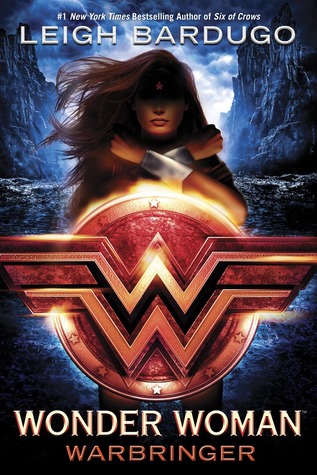 Wonder Woman: Warbringer, Leigh Bardugo
I have now read every single book by Leigh Bardugo, I think? Which is annoying, because I really want her to publish 75 more books asap. Honestly I don't really care about Wonder Woman and I dislike most of the DC franchise in general (please give it a rest with the whole Batman and Superman bull), but I picked up this book because of Bardugo and she made Wonder Woman real for me. She turned Wonder Woman from this cheesy female Superman into a real, developed, exciting character. In classic Bardugo form, the plot was super tight, the stakes were so high, and there were many times where I thought the bad guys had won. Bardugo is a plotting genius, and I love her fast paced stories for that.