In January I've read 5 books, although 3 of them were Harry Potter, so I won't go into details about those because you know them all already. I do a HP reread every few years and it's always an absolute delight, naturally. This time is no different. Here's what else I read…


Normal People, Sally Rooney
I've found one of my new favourite authors in Sally Rooney. Since reading Normal People, I've now obsessively read every Guardian, NYTimes and New Yorker piece about the 27-year-old author, perhaps in an effort to gleam just how she's managed to write such a captivating, killer book. It seems that she's just a prodigy – once the best debater in Europe, now a Man Booker finalist. I'm not jealous at all. Anyway, the book was GREAT, and I recommend it to anyone. It's deliciously new adult – telling the coming-of-age story of teenagers through to university, and the excruciating awkwardness of it all.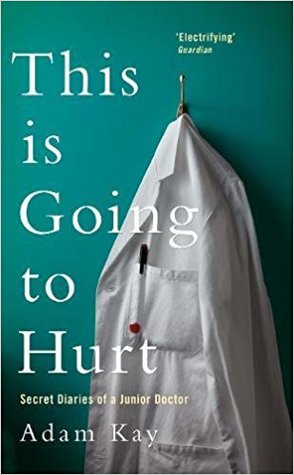 This is Going to Hurt, Adam Kay
Adam Kay is a comedy writer and comedian, but he was once a junior doctor for the NHS. This is his diary of that time, and although it's laugh-out-loud funny, it also just made me really sad and angry about what doctors have to go through, working in the UK.